Norm
We are beyond excited to join TWU Local 100 workers today in solidarity in the fight for a fair contract and holding the MTA accountable.
Bernie gave us a nice tweet of support.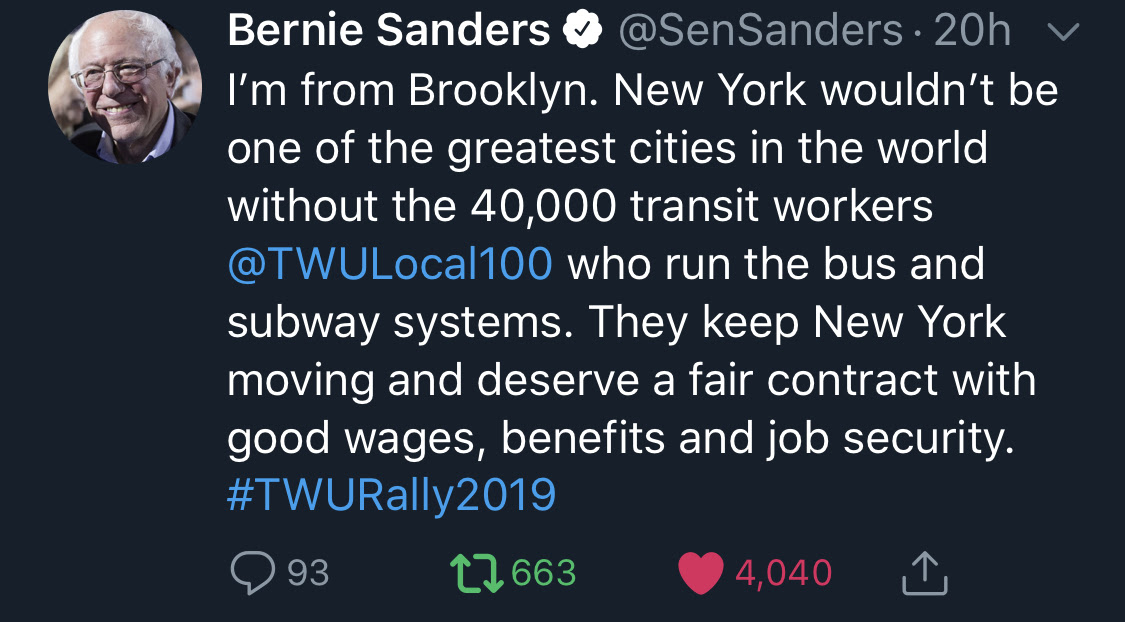 We will have a handful of volunteers out today from all different unions, passing out palm cards and growing our rank and file movement. Senator Sanders even sent out an e-mail to his supporters about coming today.
Will you be joining us today at 5:00pm at 2 Broadway in Manhattan? Let us know.
NY Labor For Bernie